SVG vector bases, touchscreen enabled, animated, and 3D.js driven front-end, running on an "embedded" Raspberry-Pi that is sampling 21 USB connected skin moisture sensors (each containing an array of 256×300 sample points).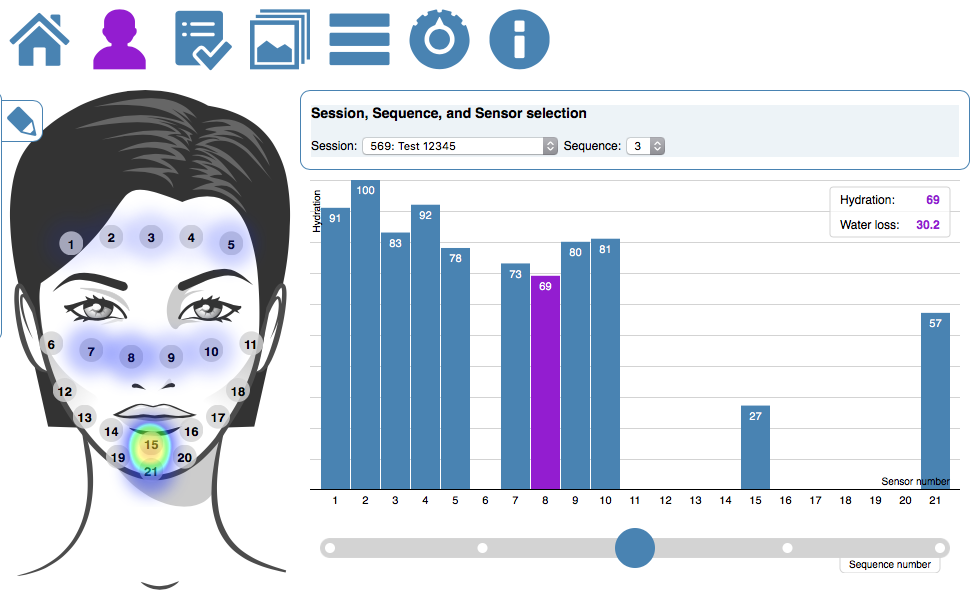 The system is running battery power in a bag pack, carried by the human test subject. De system is hosting a live measurement data as a web service using a Wifi AP hosted by WiFi USB dongle connected to the Raspberry Pi, in connection with the 21 USB connected skin moisture sensors.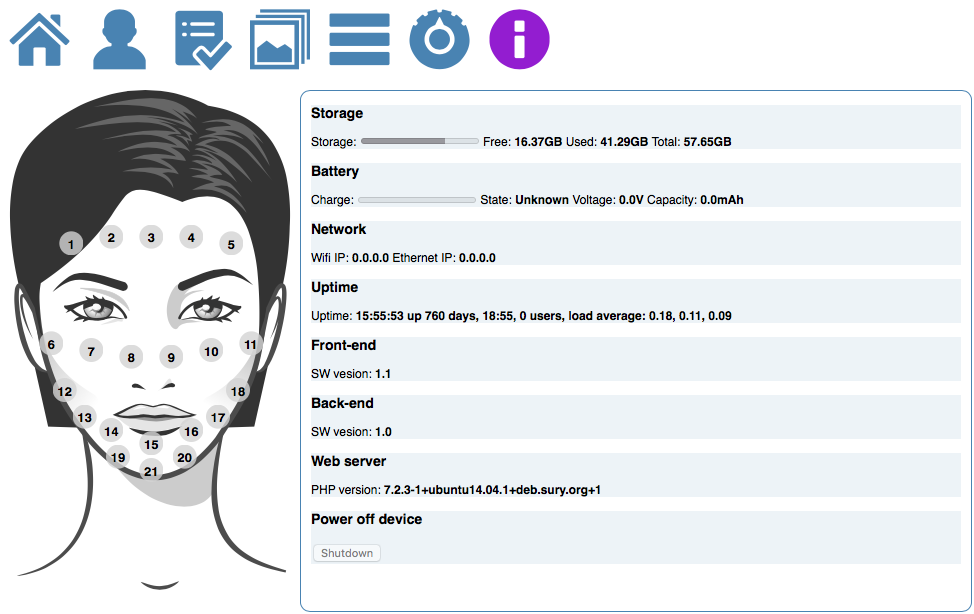 System status (including the external battery) can also be monitored through the same web interface (running fullscreen on a iPad).