Your relationships with your colleagues is important! Provide some work delight by getting a round of coffee once in a while (or get some colleague to do it for you).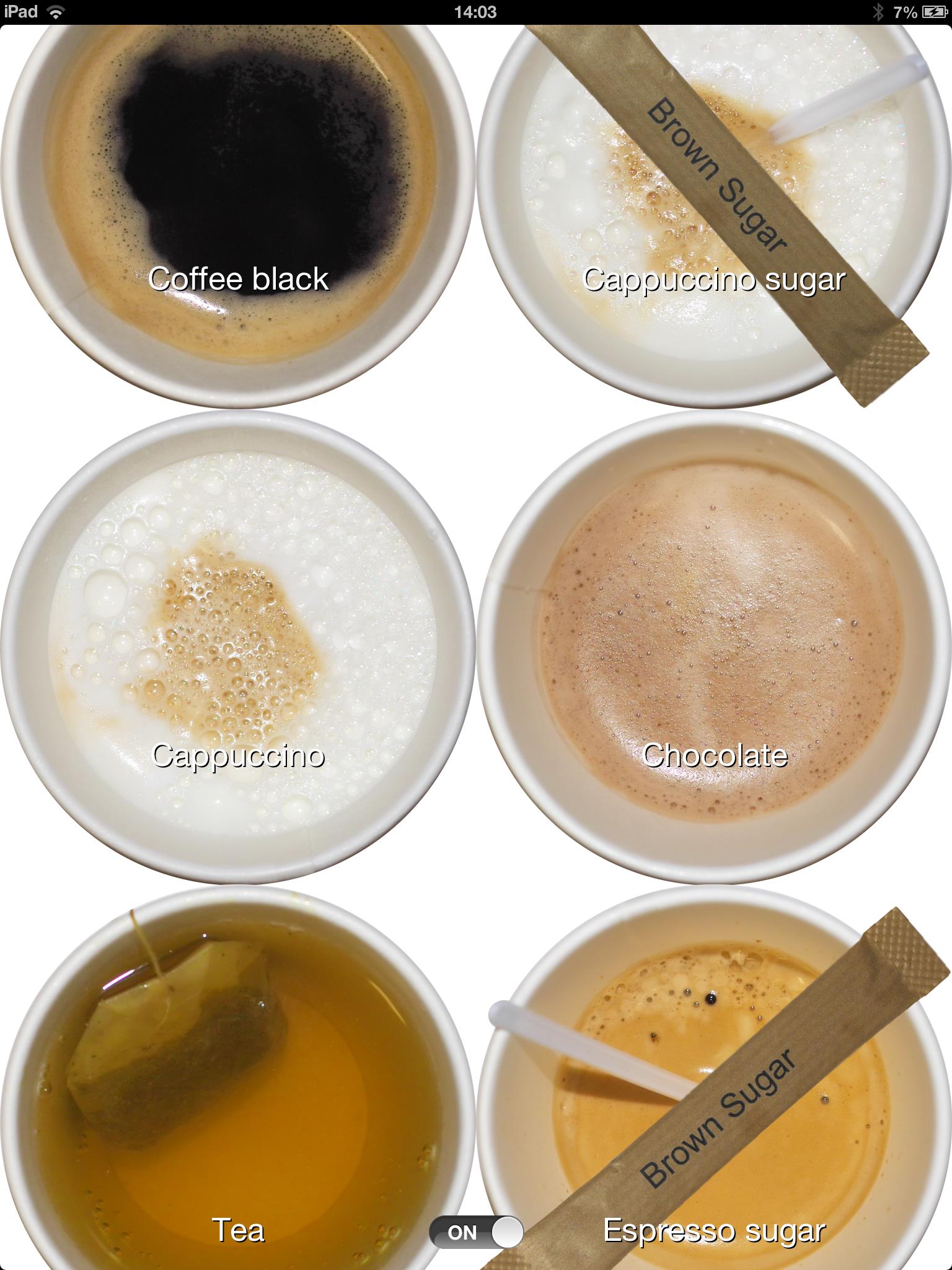 This application will help you to remember and transport the hot beverage of choice for up-to five colleagues (plus one additional beverage for your self). Make great use of the perfectly flat surface of your own (or the companies) iPad.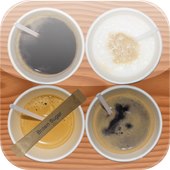 The current version provides a width range of hot beverages to choose from:
– Coffee black
– Coffee sugar
– Coffee creamer
– Coffee sugar & cream
– Bean coffee black
– Bean coffee sugar
– Cappuccino
– Cappuccino sugar
– Espresso
– Espresso sugar
– Chocolate
– Chocolate sugar
– Tea
– Tea sugar
– (Hot) Water
Start using the full office environment potential of your iPad today, and download this application!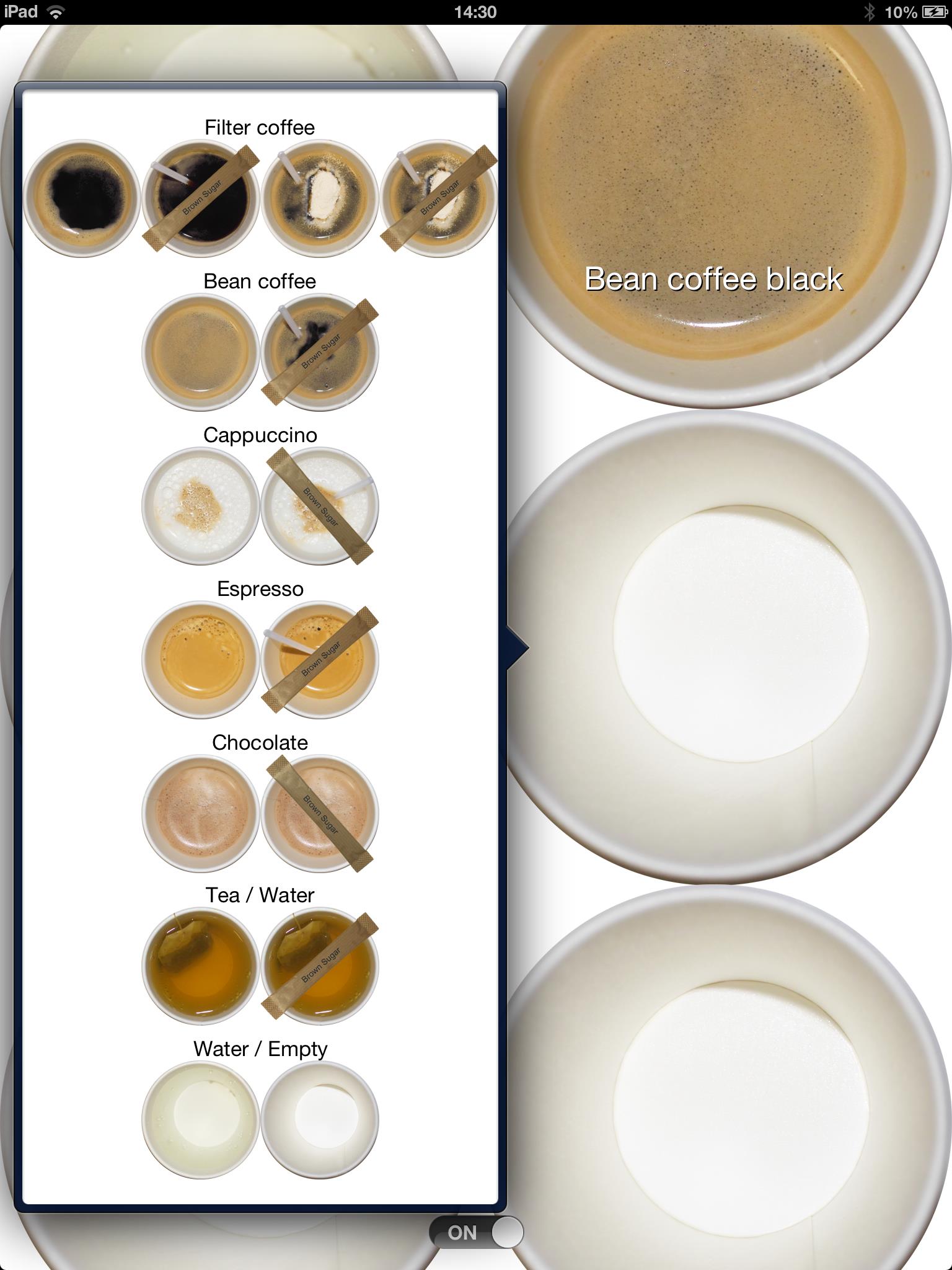 Apples reason to not approve the application for the App Store:
"We found your app encourages behavior that could result in damage to the user's device, which is not in compliance with the App Store Review Guidelines.
Specifically, your App encourages the user to transport hot liquids on the device."